Room4U: Room4 for everything.
Whether office, workshop, storage room, hobby and craft room or garage: Room4U rents out inexpensive rooms of various sizes. Advantages are the various possibilities of use, the great flexibility, transparent prices, the central location and the easy online booking.

Flexible space offer
The rooms in our buildings in Kreuzlingen TG and Allschwil BL are between 2.8 m2 and 4 m2 and 18 m2 respectively. In Spreitenbach AG, rooms with a size of up to 35 m2 are being built. They are also equipped with or without windows at all locations.
This increases your flexibility. Use your room as a warehouse, office, hobby or craft room/workshop. Rent a garage as a parking space for your vehicle, as a warehouse or as a workshop. Fill the room with life, design your own personal oasis of well-being according to your individual taste.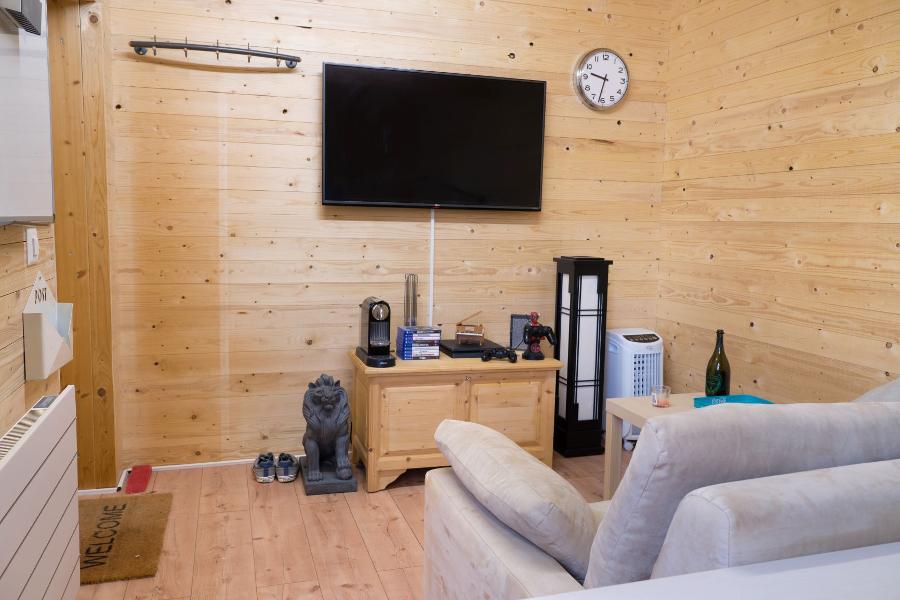 Transparent prices
Flexibility is also important to us when it comes to pricing. You only pay for what you really need. The room rental always includes, for example, general infrastructure and services such as the lift to all floors, surveillance with security cameras and the locking system. Every room is equipped with lighting, rooms with windows and the garages also have a power outlet. All rooms have their own electricity meter.
You can use other services for a monthly fee. Small companies and start-ups, for example, have their company headquarters in our building - with a personal mailbox right next to the building. If you regularly spend time in your hobby room, you can book access to the toilet facilities in addition. Storage room users are more likely to do without it.
Good infrastructure
The buildings at our various locations are simple and functional. They are equipped with elevators and staircases, and the lighting creates a pleasant atmosphere.
We make no compromises when it comes to safety. We work with a reliable electronic locking system. Apart from the users*, no one has access to the building. With Room4U your privacy is guaranteed. Only you personally have access to your room. In addition, we monitor all common rooms and the surroundings with security cameras.
We clean the common rooms and the corridors regularly. Our employees also carry out maintenance and repairs. In short: We are present, we are there for you - and we look forward to personal contact with you.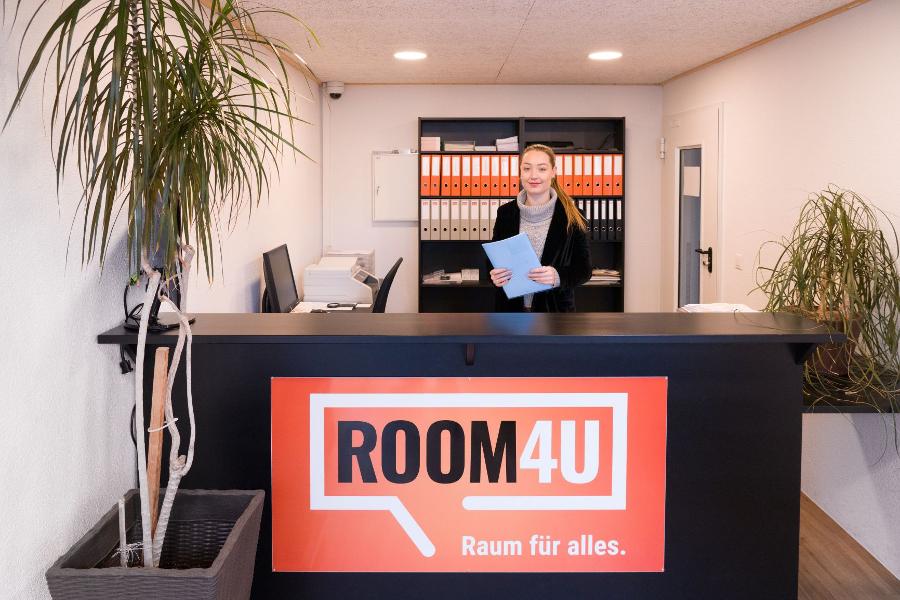 Central location
Whether in Kreuzlingen TG, Allschwil BL or Spreitenbach AG: Room4U locations are very well developed and easily accessible by public transport. The nearest bus stop is either directly in front of the building or within walking distance.
As a user of Room4U, paid parking spaces are available in front of the building. Do you only have something to load or unload for a short time? 30 minutes parking is free of charge.
Simple online booking
We keep the processes as simple as possible. Check availability, book the room you want, set the start date and duration - you do everything online. You will receive the electronic invoice monthly.
Flexibility is also important here. The minimum rental period is only one month, the notice period is two weeks. This allows you to plan well into the future on the one hand and to react totally flexible to a new situation on the other.
Back