Spreitenbach: Start of construction
The Room4U offer is growing. This week the ground-breaking ceremony for the new Room4U building in Spreitenbach took place. On Industriestrasse 173a, an area of about 3500 m2 will be developed over the next twelve months to provide infrastructure for a variety of uses.

Largest Room4U project
Room4U - this is our innovative concept of room rental. In Kreuzlingen TG and Allschwil BL, we already operate two buildings with a wide range of rooms very successfully. Now we are expanding our portfolio with a further location.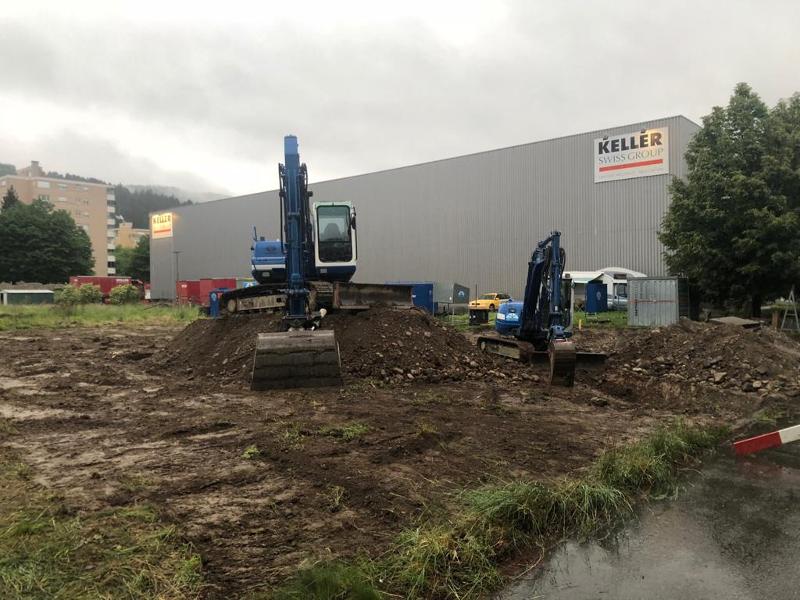 In Spreitenbach, a new Room4U building is being constructed on a plot of land of around 3500 m2 at Industriestrasse 173a. The construction project is the largest Room4U project to date. Almost 500 rooms are planned for various uses:
Garages
Storage rooms
Hobby rooms
Workshop
Offices
Purchase from spring 2021
The rooms vary in size, their area is between 5 and 35 m2. We are not changing the concept:
Minimum rental period: 1 month
Term of notice: 2 weeks

This means that users in Spreitenbach are also flexible in time and space - from spring 2021.
What can you expect from Room4U? Click here for impressions of Room4U in Allschwil BL:
https://www.room4u.ch/de/basel-gallery.html
Back