A unique and novel concept in space rental
Looking to rent a storage room that can also serve as an office, workshop or hobby room? 
Use garages for your vehicles? Welcome to Room4U.
On our website, you can learn all about the options available for the storage of a wide variety of materials, such as files and documents or furniture, and find out how you can create a space to suit your individual purposes. You can rent a room to store your winter things in summer and your summer things in winter. Or you can rent a hobby room, where you can work on those cherished projects that there just isn't room for at home. Or perhaps you are self-employed and in need of a secure place to archive your files or a dry storage area for important documents?
Looking to rent a garage, to have a secure, clean and dry place to park your car or motorcycle? Or maybe you'd like to hire a music room, so you can have practice or jam sessions without being disturbed? Room4U can provide you with the space you need. Room4U offers highly versatile self-storage space – customised to meet your specific needs. We can provide a place for your hobby or your car, your furniture, your regular poker game or your old stuff, in short: with the centrally located and easily accessible space, you will have more room for everything.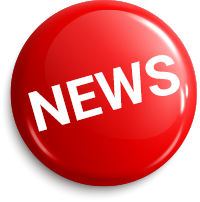 YOUR ADVANTAGES: 2 weeks' notice period Highly versatile Secure, clean and dry rental space Lift service to all floors WC access Mailing address
Secure
The security of your storage space and the safety of its contents are important to us. Our secure key system allows us to ensure that only renters can enter the building. You are the only one who can enter your storage space, and, for added security, all communal areas and the surroundings are covered by video surveillance.
Clean
The communal areas and corridors are maintained and cleaned by our staff. You don't have to worry about the inside of your storage room: no one has access to it, so no dirt or grime can be brought in by a third party.
Dry
Your storage room is protected against moisture, as there is no direct water supply to the storage areas. In addition, our alert staff maintain the security of your goods at all times, with inspection rounds through the communal areas.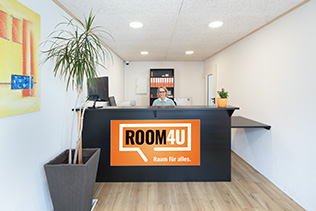 Office /Viewing hours:
Basel
Monday:

08.00 - 09.30

Tuesday:

08.00 - 09.00

Wednesday:

14.00 - 16.30

Thursday:

17.00 - 19.00

Friday:

17.00 - 19.30

Saturday:

09.00 - 12.30

Sunday:

Closed
Schaffhausen
Monday:

Closed

Tuesday:

11.30 - 13.30

Wednesday:

Closed

Thursday:

17.00 - 19.00

Friday:

Closed

Saturday:

11.00 - 14.00

Sunday:

Closed
Spreitenbach
Monday:

11.00 - 13.00

Tuesday:

11.00 - 13.00

Wednesday:

09.00 - 12.00

Thursday:

16.00 - 19.00

Friday:

16.00 - 19.00

Saturday:

10.00 - 14.00

Sunday:

Closed
Winterthur
Monday:

Closed

Tuesday:

Closed

Wednesday:

Closed

Thursday:

Closed

Friday:

Closed

Saturday:

Closed

Sunday:

Closed